Explore pricing and free online fundraising platform options for your business
No hidden fees. No upfront costs.
No credit card required.
An innovative way to run your fundraising business with no platform costs
RallyVendor's free pricing helps you keep nearly 100% of the funds your business generates.
It's an innovative model that allows anyone to use RallyVendor to build a platform to support their fundraising business. With our free pricing, your plan doesn't need a platform budget!
There are no platform fees, no subscription fees and no hidden costs.
You get full access without restriction to the platform, and it's legitimately free for your business.
No limitations
No hidden costs
Free pricing works with our innovative tipping system, which lets the generosity of donors cover the platform costs.
During your customer's fundraiser, donors are given the option to leave a small tip, after they have already donated.
This tip covers our platform costs and is entirely optional. If donors don't leave a tip, you still don't have to pay!
The free pricing option was designed for everyone, from start-up causes to large organizations.
Instead of your business or customer absorbing the cost of using a platform, donors can chip in to cover the cost for you.
On average, donors tip enough to cover our costs – so it's a proven system that removes barriers to fundraising online.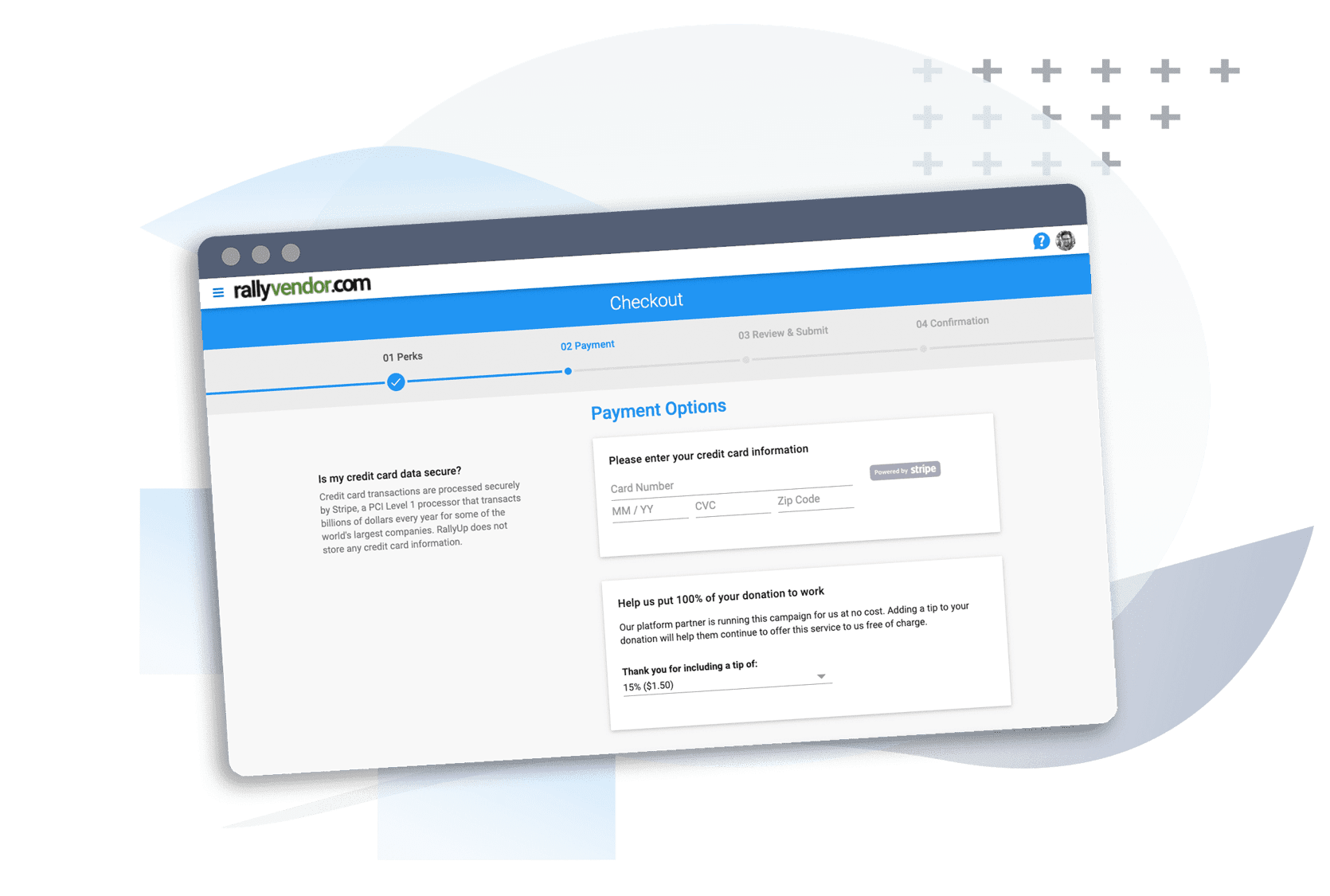 Get started with our free platform pricing option
A great way for businesses to provide 'all inclusive' pricing to their customers
RallyVendor's flex pricing is an alternative to our free pricing model.
Businesses often approach us with the desire to provide their customers with a 'no cost - no tip request' option, and they prefer to use percent pricing so that their customer's donors aren't prompted for tips post-checkout.
Choose between tip and flex pricing according to what works best for your organization and campaign.
Tip Pricing:

 Donors can decide to leave an optional tip that goes towards the cost of operating the platform.
Flex Pricing:

 A set percent is either deducted from the funds raised, or added to each donor's total – the choice is yours.
(Applied to each transaction)
7.5% for sales, raffles, sweepstakes, a-thons, crowdfunding, events, auctions and challenges
No limitations
No hidden costs
Simply select the flex option and choose how the costs will be covered – by you, the donors or split between you.
An amount is added to each donor's transaction, or
An amount is deducted from the funds raised, or

A shared combination of both of these methods
The percentage is applied to each transaction. It's that easy!
The flex pricing option was designed for companies looking to support a cause with a predefined budget.
For instance, companies may sponsor a customer campaign by covering the costs so that the customer gets the maximum benefit.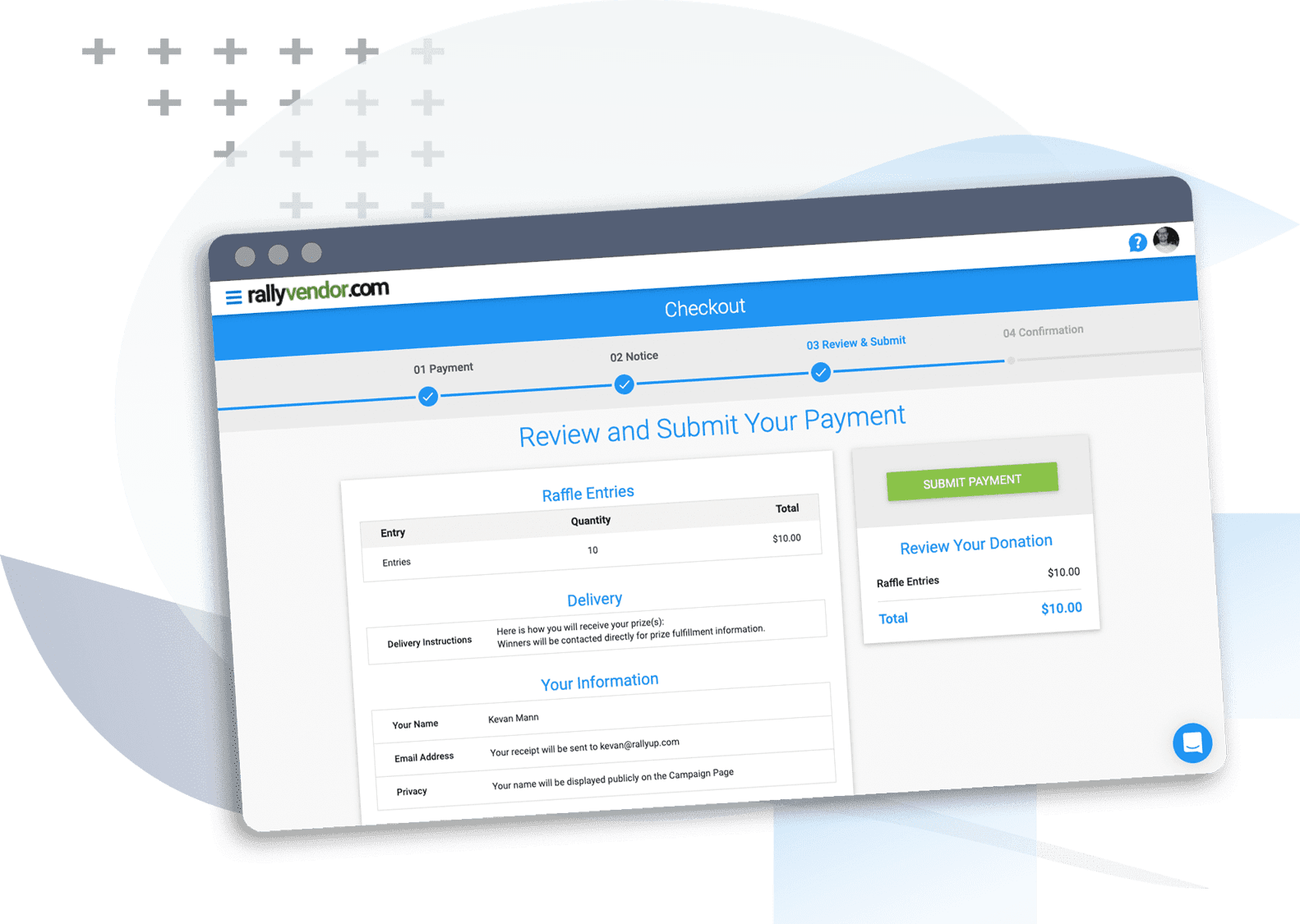 Get started with our flex platform pricing option