DONATION PAGES
Create a branded donation page for your customers in just a few clicks
A beautiful donation page for your clients that their donors will love - for FREE.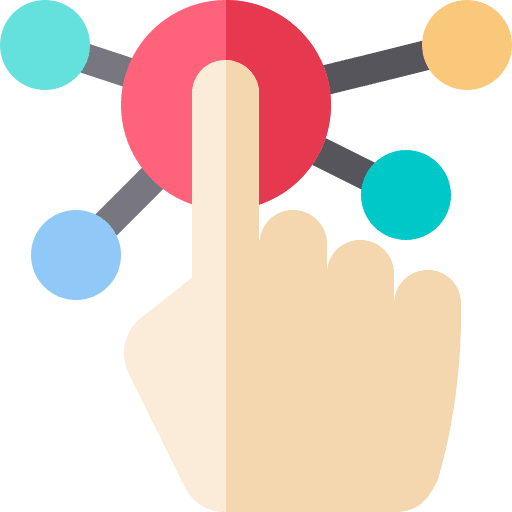 Customize the look and feel of your donation page in minutes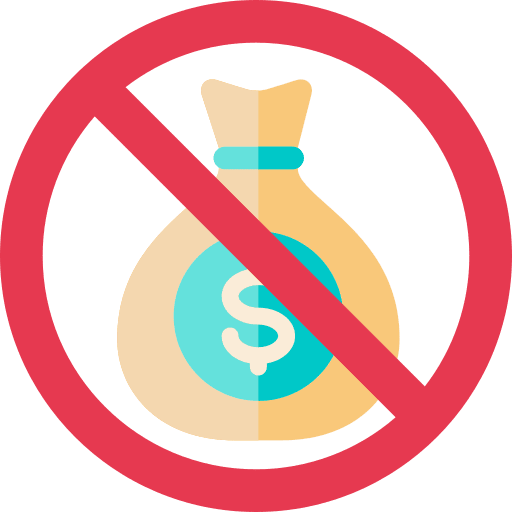 RallyVendor's donation pages are free to use with no strings attached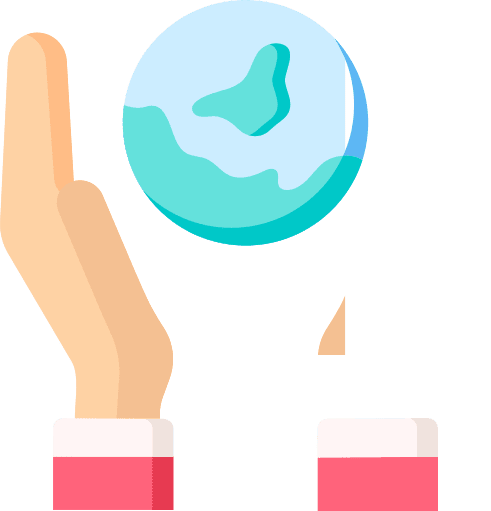 Donors will love how easy it is to support your mission online
Donation pages that stand out
First-class donation functionality that is fully customizable.
RallyVendor's donation pages will make your donors' giving experience brighter. These brandable pages provide everything that other donation pages do, but ours are free. They're powerful, they're simple and they work.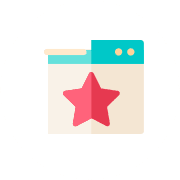 Match your brand's look and feel when you upload your logo, images and content.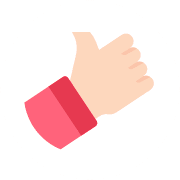 There's no RallyVendor branding, and no obligation to use any of our other features.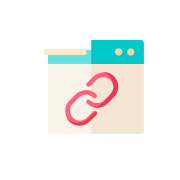 Embed your donation page right on your own website for simple donor access.
Donors are 70% more likely to donate a second time if organizations use a branded page
Fall in love with our donation pages
We've thought of everything so you don't have to.
You never have to pay for our donation pages. They're free. By giving away donation pages, we let customers see all the other great things we have.
Simply click to start the hassle-free setup process, and you'll get immediate access to all the features.
You'll never pay subscription or platform fees – we don't even need your card details. RallyVendor's donation pages are the perfect choice for a customized donor experience.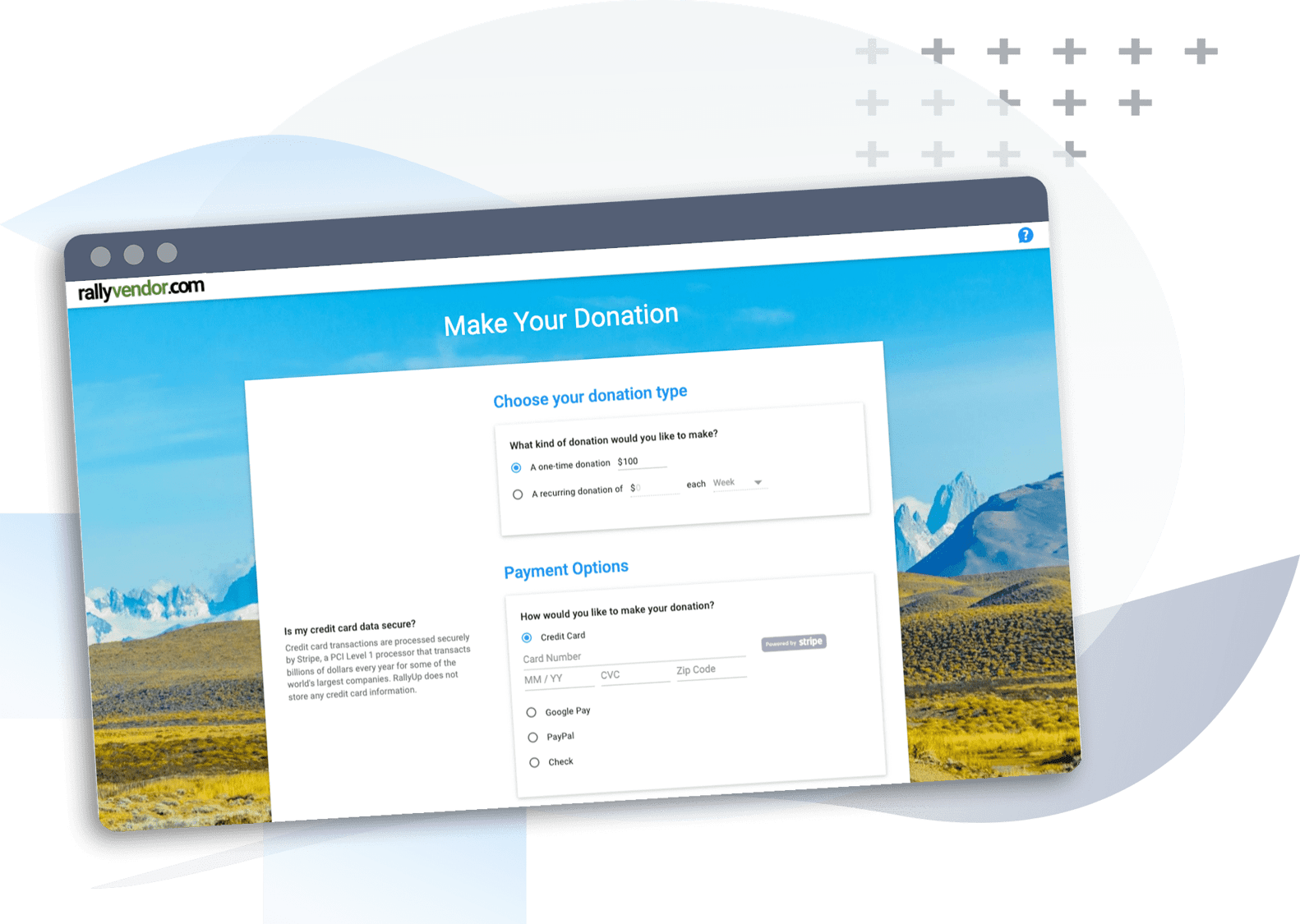 The user experience is beautiful, intuitive and works on any device. Easily accept one-time and recurring donations from your supporters.
A great page helps turn first time donors into regular donors. Set unique custom fields to collect your chosen donor information.
Enjoy smart donation management with tracking from a central location. Send automated thank-you emails, and get downloadable reports.
Mobile responsive donation pages yield 34% more donations
Direct donor payment solutions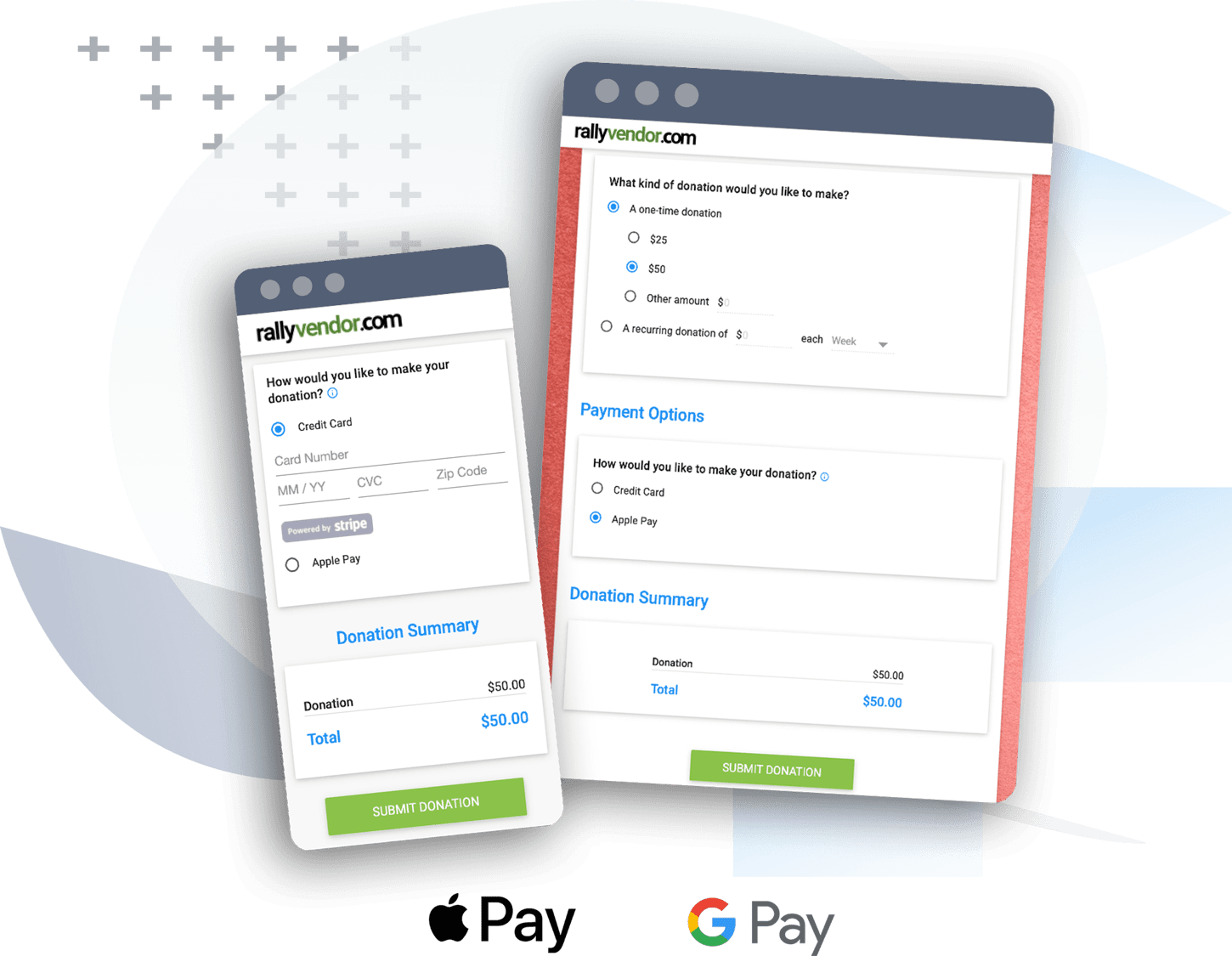 When donors find it easy to donate, they do it more.
RallyVendor donation pages are focused on helping your supporters donate more money. Our pages were built with a mobile-first mindset to encourage greater speed and connectivity.
Your supporters can pay using their mobile phones, credit cards, and by using Apple Pay or Google Pay options. In just one click, the donation is sent to you!
When donors don't have to add in their bank details, it makes donations much more likely. All payments are processed by Stripe, a PCI level 1 compliant provider for complete security.
Get the best nonprofit donation pages from RallyVendor.
Create your fundraising auctions with RallyVendor
It's easier than you think, and it's more effective than you'd believe.